Amore AM1: Exclusive Coastal Wedding Venue  & Restaurant with Michelin Star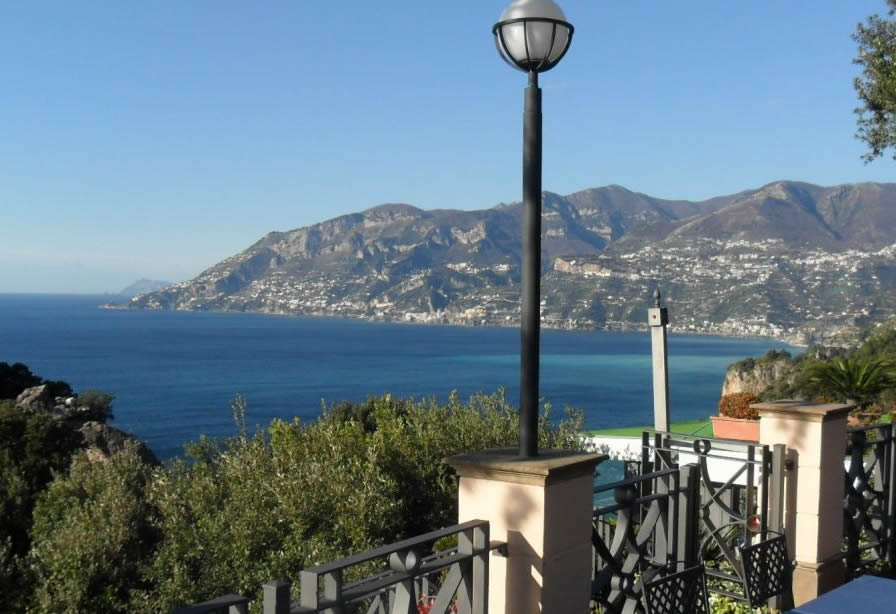 Venue Location:
This truly exceptional coastal venue is perfect for weddings from 12-140 pax.
It is also host to a Michelin starred restaurant for maximum 40 pax.
Wedding Reception & Banquet:
During the summer the welcome cocktails are served on the terrace and then guests can go into the banqueting hall, spacious and cosy, with beautiful views of the Amalfi coast.
Only one wedding per day is permitted with maximum care and peace of mind, as marriage is a celebration not only a lunch or dinner. The Indoor banquet room caters for up to 140 guests. The outdoor terrace is best suited to up to 80 guests.
Adjacent to the restaurant terrace, which boasts one of the most picturesque views in the world is a location of rare beauty, a perfect setting for special occasions.
The wedding menus are designed seasonally and are based on tradition and local raw materials, a journey of flavors, taste and tradition of the Amalfi Coast
Wedding Ceremony:
Catholic Ceremonies can be held in Maiori Church and civil ceremonies in the Comune which has a pretty outdoor garden area. Symbolic ceremonies can be held on site the venue.
Accommodation:
No accommodation on site but many options in Maioro and nearby Villages of Minori Ravello and Amalfi
Music:
Late Bar & Music are permitted on request