Amore AM2: Ancient Norman Torre for Magical Weddings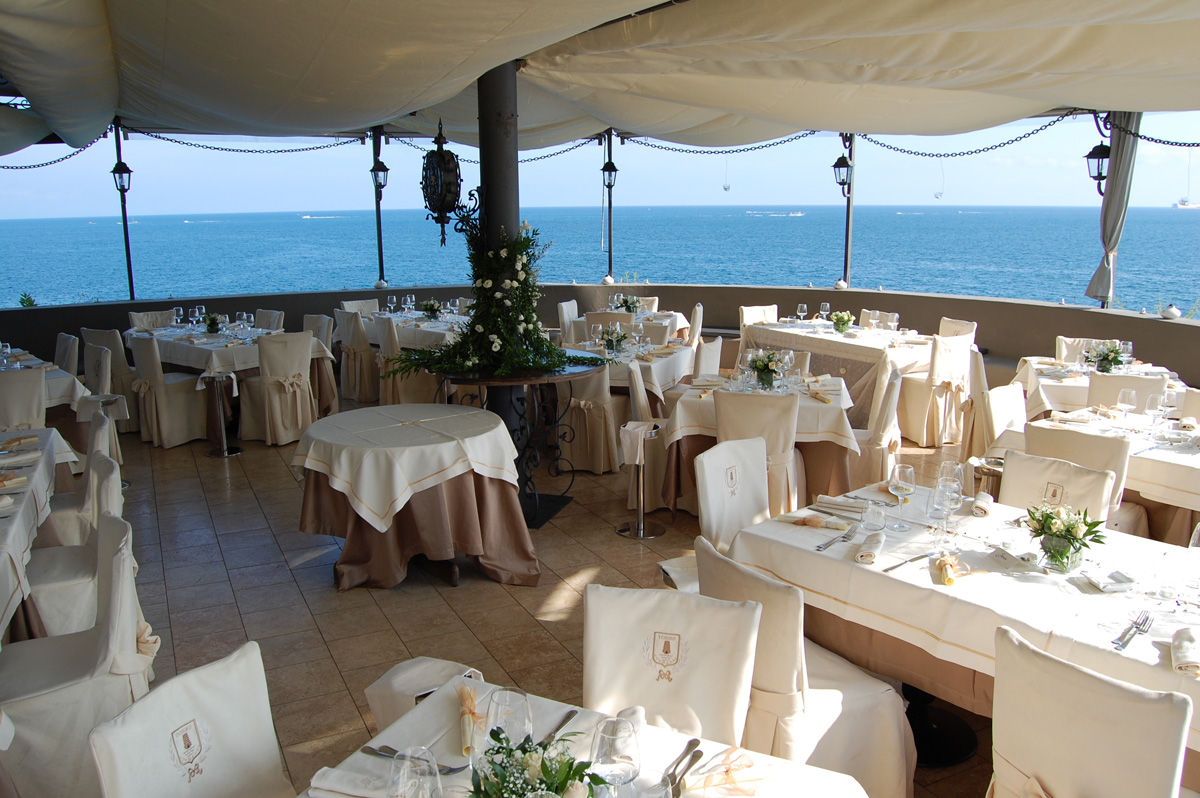 Venue Location:
This stunning Saracen Tower is perched on the cliffs in Maiori with panoramic views.
Wedding Reception & Banquets:
Events can be held in a choice of locations
Aperitif: Bellavista terrace or the Top Terrace or Terrace on the Rocks
In case of bad weather, the Norman Hall will be used
Lunch or dinner: Bellavista Dining  Room with a choice of exclusivity* or the Norman Hall
After dinner: Norman Hall
After dinner party in the Norman Hall
Maximum Venue Capacity:
Bellavista Dining Room: 90/100 people for lunch or dinner
Bellavista Terrace: 50 people for lunch or dinner – 60 people using six tables for ten people each
Norman Hall:  80 people for lunch or dinner
Wedding Ceremony:
Catholic Ceremonies can be held in Maiori Church and civil ceremonies in the Comune which has a pretty outdoor garden area. Symbolic ceremonies can be held on site the venue.
Accommodation:
No accommodation on site but many options in Maioro and nearby Villages of Minori Ravello and Amalfi
Music Permissions:         
Late bar and party upon request
 Accommodation:            
None on-site but many accommodation options are available in Maiori town.
Open:
April to October