Amore AP 3: Exclusive Wedding Villa in Upper Positano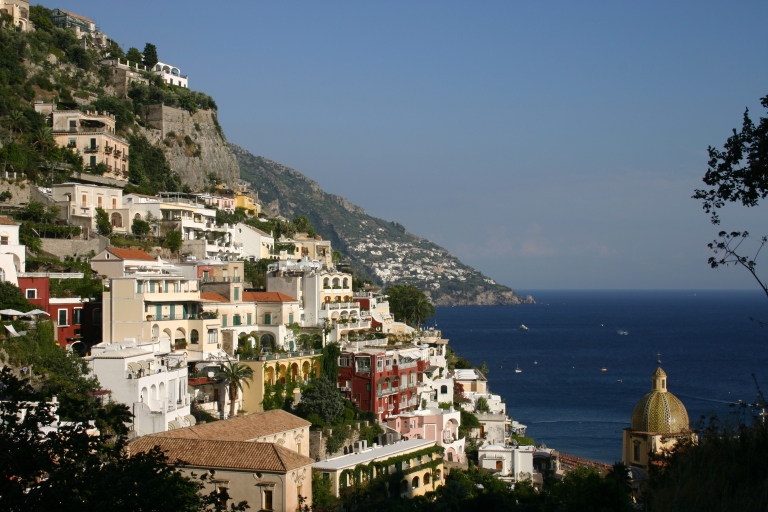 Venue Location:
A luxury villa with swimming pool perfect for a intimate wedding or special event.  The villa, situated along a small alleyway in a quiet, residential area, sits atop a rocky ridge, against one of the most beautiful backdrops of the world.  Its location, in the upper part of Positano, offers wonderful, panoramic views over the entire town and the Li Galli islands.  The villa is reached by walking approximately 200 meters along a pedestrian pathway situated off of the main coastal road that passes through Positano.  There are approximately 90 steps that lead from the main coastal road up to the pedestrian pathway, and another 60, which take you to the front gate of the Villa.  From the villa, guests can reach the centre of town, on foot, in 10 minutes and the beach in 15 minutes.
Wedding Reception & Banquet:
The Villa can host receptions for up to a maximum of 80 guests.
Wedding Ceremony:
Catholic Weddings can be host in a choice of 2 churches in Positano and civil ceremonies in the Comune in Positano which has a outdoor terrace.
Music:
Music is permitted until 12 midnight.
Accommodation:
The Villa has 5 bedrooms and 5 bathrooms and can accommodate up to 10/12 guests
Facilities: Swimming pool, heated water Jacuzzi pool, Satellite TV, VCR-DVD, stereo system, personal computer with internet dsl wireless connection, telephone and fax, air conditioning in the rooms, central heating, dishwasher, washing machine, 3 refrigerators, oven, 5-range stovetop (large external burners are available as well), microwave, bath and bed linens, porter service for one luggage per pax, breakfast.
Extras: Breakfast served daily (between 7.30am and 11.30am).  Porter to and from the villa (from 8:00 am to 6:30 pm (guests will be charged after 6:30 pm).  Maid and gardener included.  Chef available upon request.
Maid service: Daily housekeeping included; Villa is staffed with a maid, porter, and gardener. Linens and towels are changed once a week.  Additional cleaning can be arranged at an extra fee and must be paid locally.
Open:                          
All Year Round