Amore AR1: 5 Star Luxury Hotel with Grand Infinity Pool in Ravello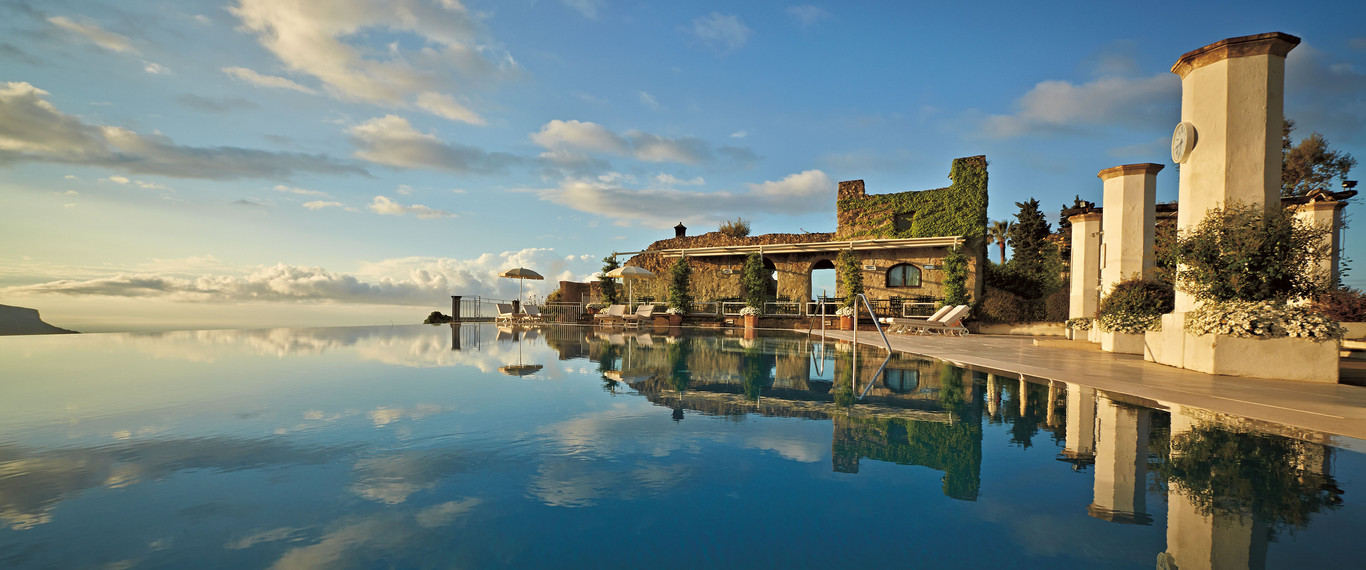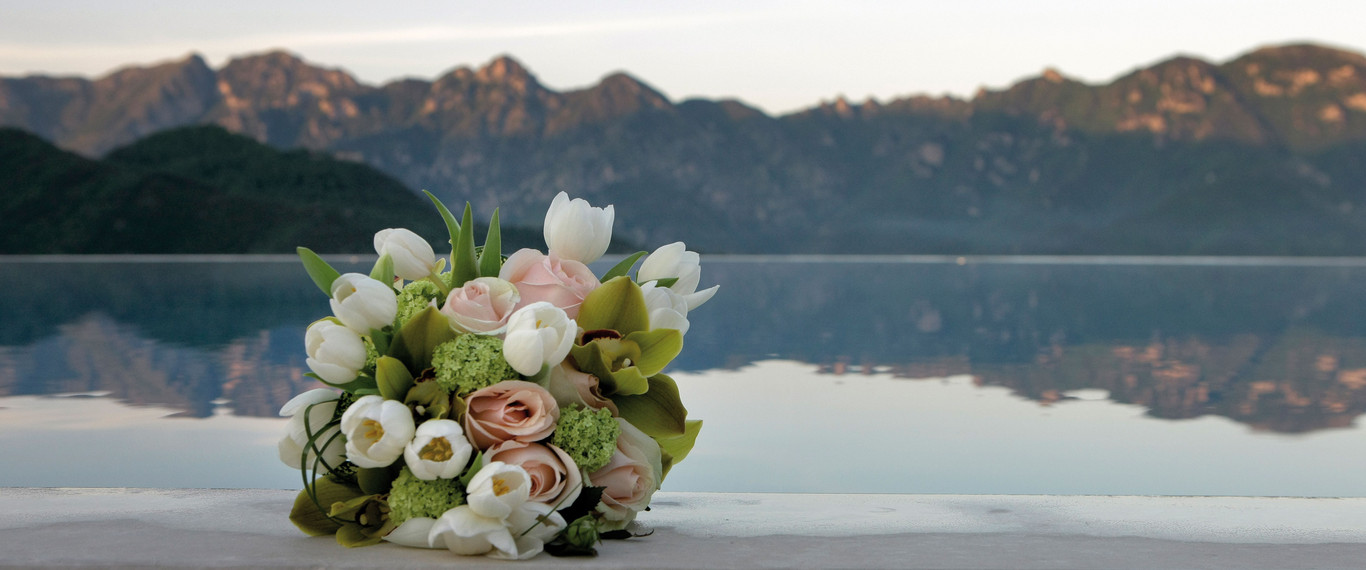 Venue Location:
This 5 star hotel is a dream wedding venue in a premier location with stunning sea views and it is among one of Italy's most elegant Wedding destinations,
Wedding Ceremony & Banquet:
 Belvedere Restaurant:
This alfresco Restaurant, located close to the spectacular infinity pool, enjoys a privileged position offering stunning views of the Amalfi Coast. An ideal venue for a wedding lunch or dinner and has a grand entrance directly onto the little square in front of the hotel, through the Belvedere Promenade filled with fragrant roses.
Capacity:
Cocktail reception: up to 150 people
Banquet: up to 100 people
Arcade Bar:
A stunning venue with arched windows overlooking the Amalfi Coast and sea, it is located in the main building of
the hotel, close to the Belvedere Restaurant, and can be accessed from the bar or through the private belvedere entrance.
The room is ideal for cocktail receptions and small banquets, and a piano bar is also available for live music.
Capacity:
Cocktail reception: up to 50 people
Banquet: up to 40 people
Poolside Bar & Restaurant:
The Poolside Bar & Restaurant is a magnificent setting for a wedding reception or cocktail party. Its location adjacent
to the spectacular, infinity swimming pool makes it the most requested venue in the hotel. It can be reserved after 8pm and also offers the perfect backdrop for the cutting of the wedding cake. A piano player or a DJ can be arranged for an after-dinner party, as can a spectacular firework display.
Capacity:
Cocktail reception: up to 120 people
Banquet: up to 40 people
Wagner Gardens:
The terraced gardens of the Caruso are a haven of relaxation, planted with Mediterranean herbs, flowers and olive trees,
with amazing views over the sea and the vibrant Amalfi Coast.
The gardens offer an ideal location for a cocktail reception or a banquet.
Capacity:
Cocktail reception: up to 250 people
Banquet: up to 150 people
Wagner and Colonne Rooms:
This multifunctional area combines two adjoining rooms, the Wagner and Colonne, both facing a private garden.
The two spaces can be made into one large lounge, and are perfect for a banquet or dancing.
Capacity:
Cocktail reception: up to 80 people per room (160 people if two rooms combined)
Banquet: up to 65 people per room (130 people if two rooms combined)
Wedding Ceremonies:
Your Catholic Marriage can be celebrated in a variety of Churches in Ravello most noted Il Duomo. For Civil Marriages the Comune di Ravello has a beautiful setting and gardens. Your symbolic ceremony can be host on site the hotel in their spectacular private gardens.
 Accommodation:           
The hotel offers 50 guest rooms (most with sea views and eight suites), one superb restaurant, an outdoor heated infinity pool and event facilities for up to 150 people. Its hilltop position, 365m above sea level, ensures long hours of sunshine, breath taking views and a high level of grandeur.
Music:
Music is permitted until 12 midnight with Bar Service and dancing by the hotel infinity pool.
Open:
End March to Early November