Amore AR2: Splendid 12th Century Villa for Luxury Weddings in Ravello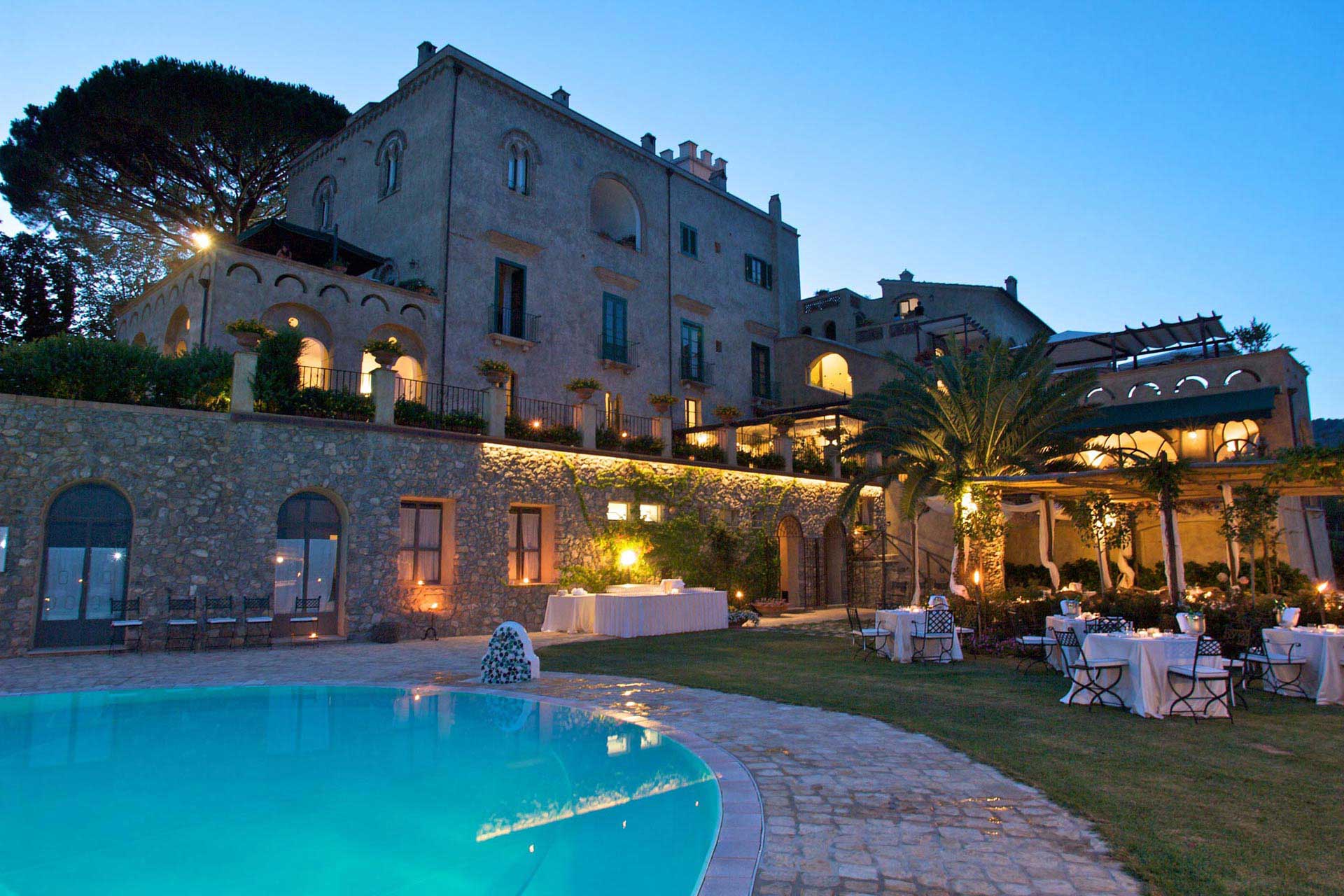 Venue Description:
The gardens of the villa are one of Ravello's most famous attractions. A 10 minute walk  from the centre of town will bring you to the entrance gates of the villa, and its magnificent gardens open up like magic.
The Villa Hotel is a splendid 12th-century patrician palace.  It is located in a magnificent historic park, overlooking the Amalfi Coast and offering extraordinarily panoramic views of the sea and surrounding area.
The breath taking beauty of this villa and its famous gardens make it the most exclusive venue for weddings on the Amalfi Coast with what has been called "the finest view in the world". The villa is 10 minutes from the centre of Ravello and its magnificent gardens occupy nearly six hectares.
There are various areas of the Villa and garden in which to host the cocktails and reception including a dramatic terrace overlooking the Amalfi Coast and an ancient crypt for the wedding feast.
Standard Reception Times:
6:30 p.m. Ceremony on site if required
7:30 p.m. Aperitif on the belvedere Terrace ( for minimum 40 and maximum 100 guests) or in the garden ( up to 140 people) ;
8:30 p.m. Dinner at the private Terrace ( up to 29 guests ) in the Crypt or in the garden overlooking the sea ( for minimum 30 up to 140 guests)
0:00 a.m. End of party. Live Music and Dancing permitted until 12 midnight.
Accommodation:
Although perched on extensive grounds the Villa has only 19 rooms and all are named after a flower growing in the park. The Mediterranean cuisine and service are to the highest standards.
Music:
Music is permitted until 12 midnight
Open:
April to October