Amore AR4: 5 Star Luxury Hotel & Palazzo Confalone in Ravello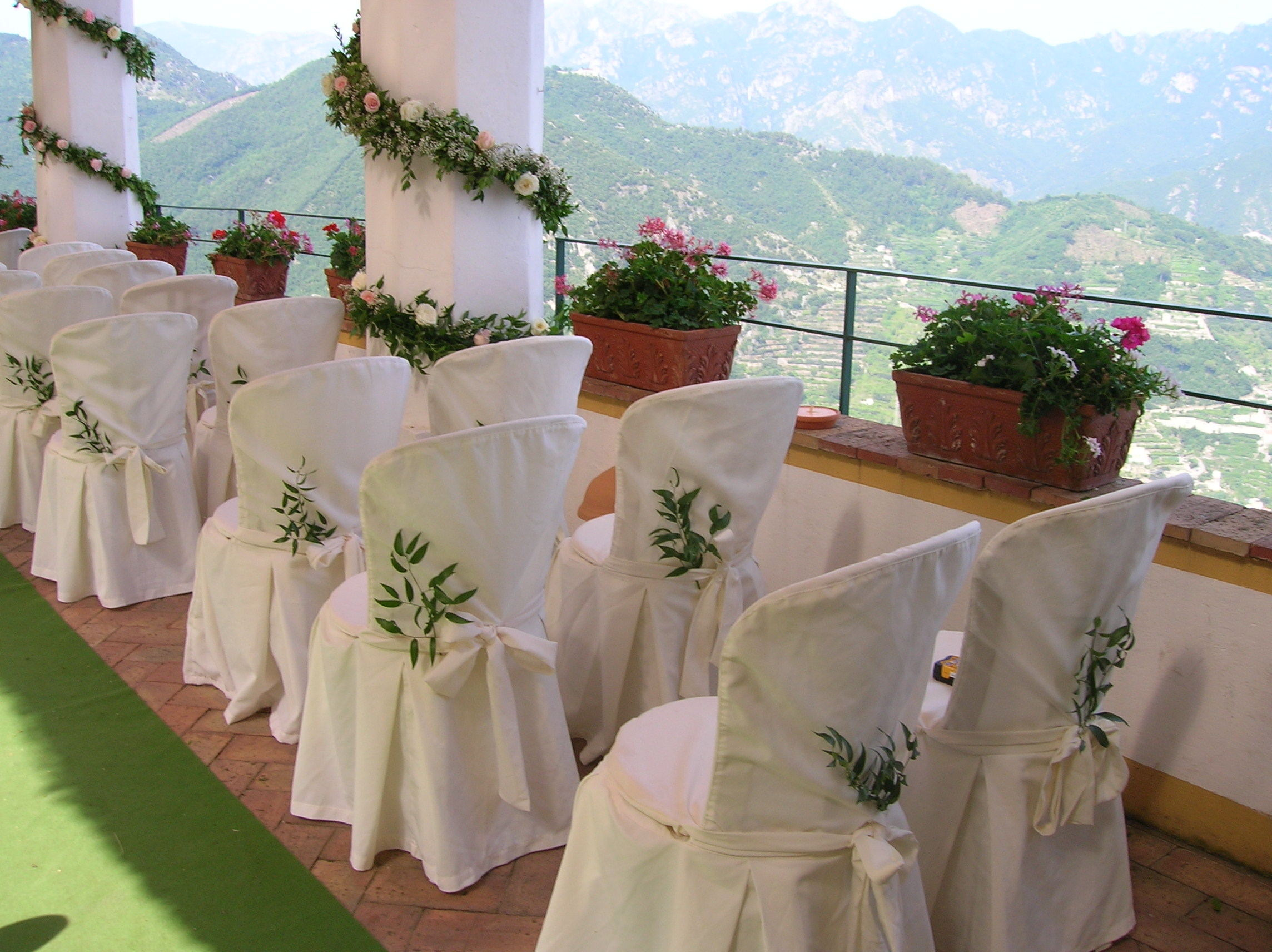 Venue Description:
This elegant Palace dates back to the 12th century and is luxury defined. Wedding receptions can take place in the beautiful main dining room of the palace or on the garden terrace with panoramic sea views.
A light-structure stone gallery overhangs the courtyard like a graceful, medieval balcony. The old courtyard stairway leads to the upper rooms, the dining room, the solarium, and to some of the bedrooms.
Large windows open onto the Gulf of Salerno, showing the quaint sea villages that dot the coastline from Amalfi all the way to the distant coast of Cilento.
Wedding Reception & Banquet:
The Hotel has a beautiful terrace garden with seaviews for up to 120 guests and inside banqueting for up to 200 guests.
Wedding Ceremonies:
Your Catholic Marriage can be celebrated in a variety of Churches in Ravello most noted Il Duomo. For Civil Marriages the Comune di Ravello has a beautiful setting and gardens. Your symbolic ceremony can be host on site the hotel in their spectacular private gardens. 
Accommodation:            
This Intimate Palazzo has 13 rooms.
Music:
Music is permitted until 12 midnight and also by special permission and exclusive hire a late party and bar is a option.
Open:
April to October