Amore AR5: 4 Star Hotel overlooking the famous Villa Rufulo gardens with Beautiful Terraces and Stunning Views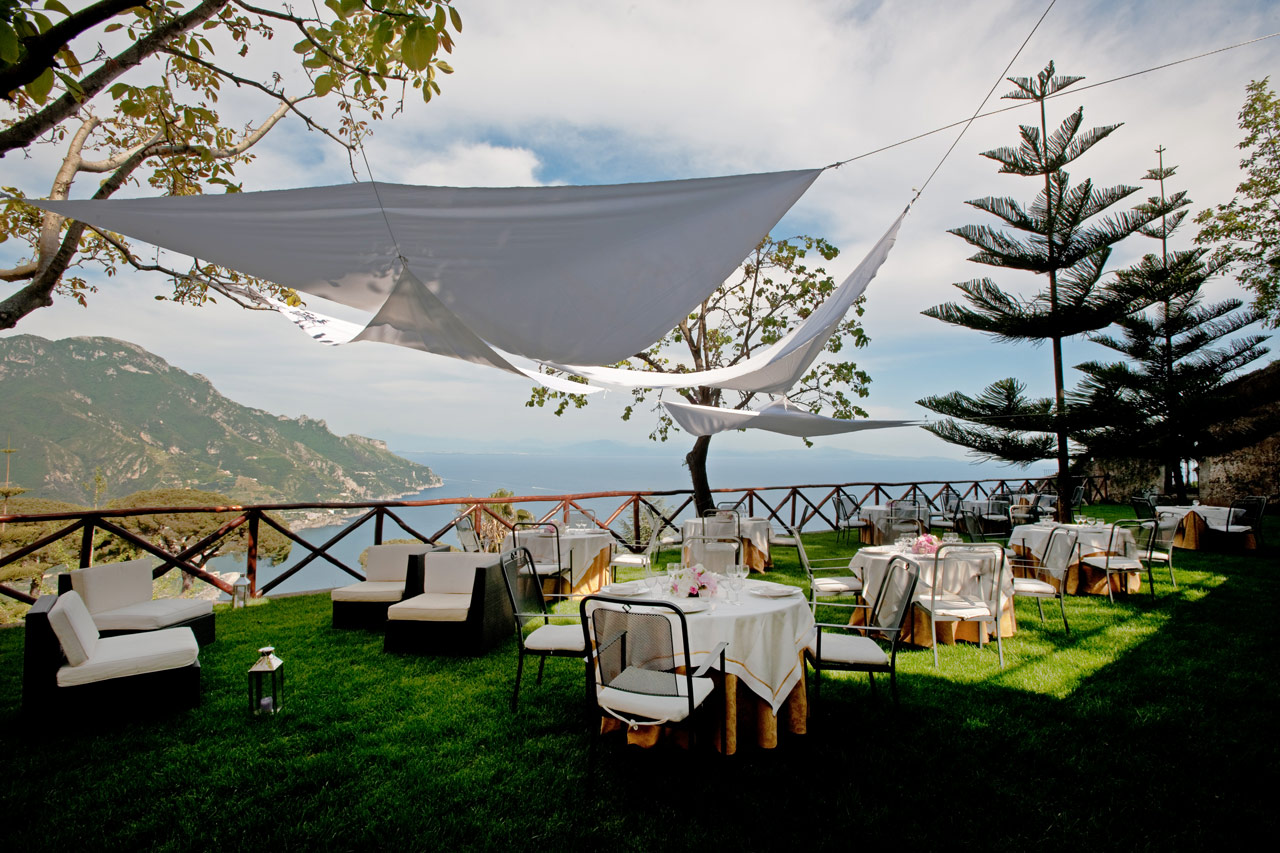 Venue Description:
This exquisite four star hotel is situated in the historic centre of Ravello, welcoming its guests with warmth and friendliness, which typifies the spirit of Ravello.
The entrance of the hotel leads to the reception area with a large lounge and marbled floor bar area (the decor is furnished with antique Neapolitan style furniture providing comfort and elegance), opening up onto a beautiful terrace and large swimming pool, a lemon grove and lawn terrace. On the second floor there is a spa with a spacious terrace.  The restaurant is located between the second and third floor with the most spectacular view of the sea and Amalfi Coast!
The hotel offers all modern comforts and services. The rooms and terraces look onto the towers and pines of Villa Rufolo and you can see the whole Amalfi coast as far as Punta Licosa The dining room "Sigilgaida", with its superb views, the swimming pool, the gardens, the large comfortable lounge and the beauty centre, all combine to make your visit an unforgettable experience.
Wedding Reception & Banquet:
The hotel has a terrace and indoor restaurant for weddings up to 200 guests.
Music:
Music is permitted until 12 midnight