Amore AR7: Traditional Italian style Restaurant in Ravello with spectacular views of the Amalfi Coast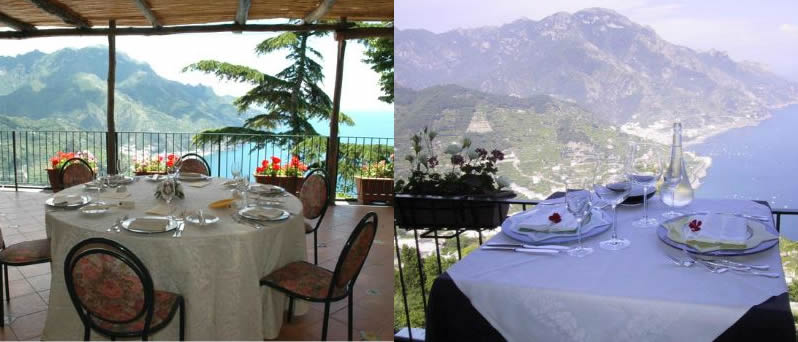 Venue Description:
Located in the centre of Ravello, in a panoramic position this restaurant & rooms has a spectacular view of the Mediterranean and the celebrated Amalfi coast.
There are two separate areas to host intimate weddings and parties.
All areas of the venue have panoramic views of Ravello and the Amalfi Coast below. It is a unique wedding setting for informal weddings receptions using exceptional local cuisine. Excellent pizza restaurant also so ideal for that pre or post wedding get together.
Wedding Reception & Banquet:
The Restaurant has 2 areas for banquets and a outdoor terrace and capacity is for 120 guests.
Music:
Further information upon request
Accommodation:    
6 rooms B&B style
Open:
All Year Round