Amore C4: Intimate 4 Star Hotel with Sea Views and Pool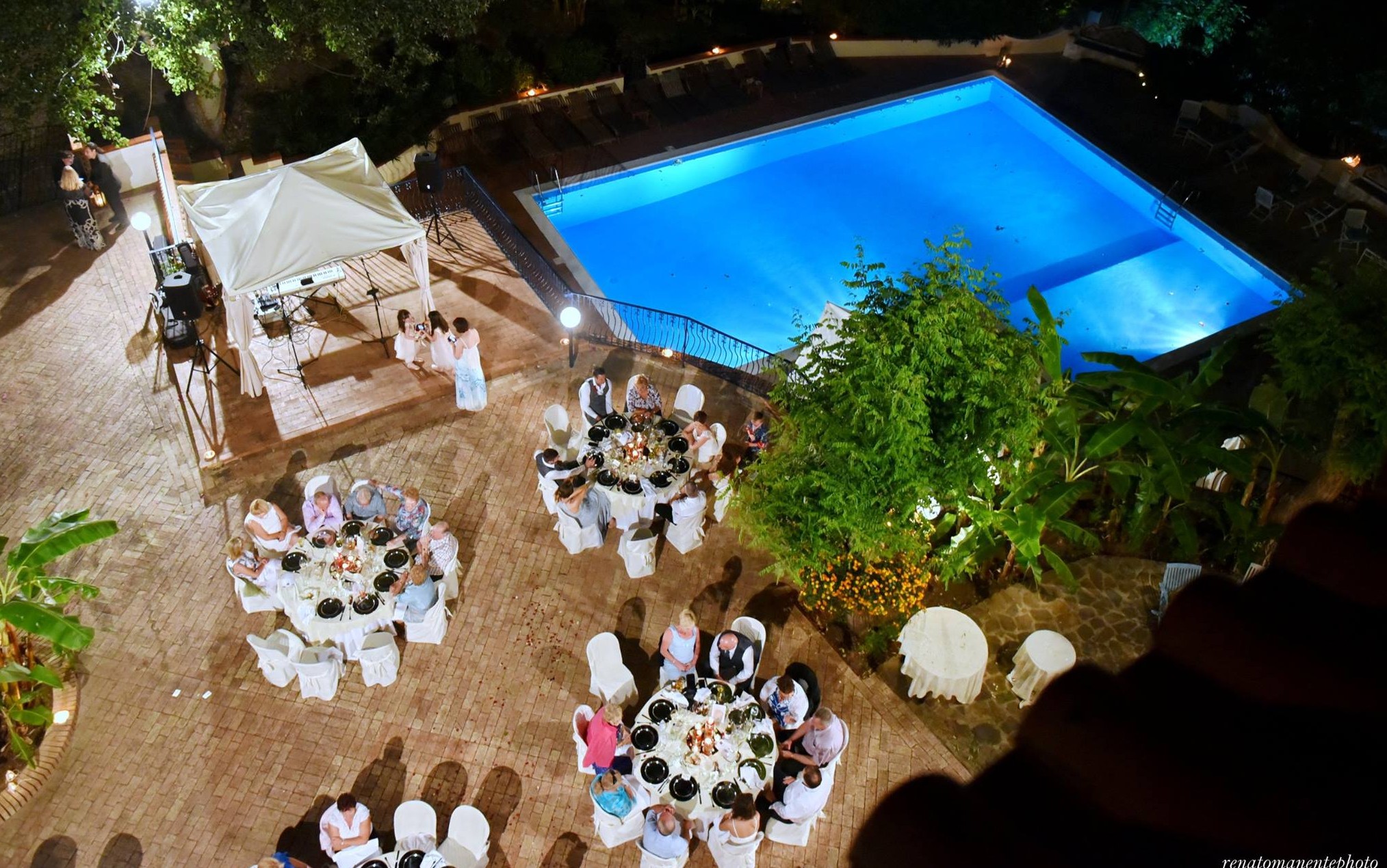 Venue Location:
The hotel rises in one of the more evocative and panoramic settings in Santa Maria, in a quiet position between secular trees and a few minute's walk from the sea and the town centre.
The Hotel has a swimming pool, bar and restaurant. The Guests can enjoy the view of the town and the sea from one of the Hotel's balconies or terraces.
Wedding Reception & Banquet:
We can have indoor or outdoor dining for up to 100 guests.
Wedding Ceremony:
In this location we have 3 stunning Catholic Churches and a Torre and Castello for Civil Ceremonies outdoors. You can also marry on site this venue and other locations in both civil and symbolic ceremonies.
Music permission:
If you rent the entire property music can be played until 2am. If not music can be played until 12 midnight.
Accommodation:
All the 41 rooms (including 2 Single rooms and 5 Family Suites), tastefully furnished in Cilento Style, are equipped with air condition, mini bar and TV.
There is also a mini bus service to reach the sandy beaches of Santa Maria.
Open:
April to October