Amore CA1: Capri Contemporary Hotel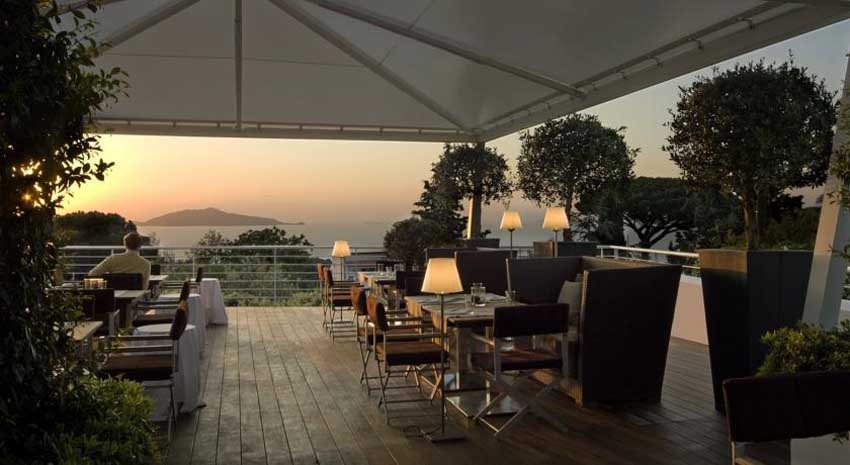 Venue Location:
In Anacapri, the most exclusive and unspoilt part of the island of Capri.
Venue description:
A modern Mediterranean style hotel set in enchanting gardens. Contemporary style. The stone floors, the arches, columns and vaulted ceilings recall the typical architecture of the Mediterranean palaces of the 18th century. Spectacular design: cool beam, off-whites dotted with antique artifacts from around the world. Modern furniture blends with Louis XVI period furniture and touches of gilt.
Wedding ceremony:
Civil and protestant weddings are celebrated in the heart of Capri. Civil and Symbolic wedding can be performed in the rooftop garden of this fabulous hotel.
Wedding Reception & Banquet:
Welcome your guests at the exclusive Bar degli Artisti, with a sweet sound of live jazz music. Sit-down wedding banquets can follow in one of halls available for exclusive events. Indoor restaurant up to 120. Splendid outdoor terrace by the pool up to 140. Banquet halls up 180 and outdoor setting up to 150.
This is the only restaurant in the island that has achieved 1 Michelin Star.
Music entertainment:
Live music is allowed. Dancing is allowed inside the Hotel until midnight.
Accommodation:
81 rooms all wonderfully furnished with contemporary style. Most of them have private pools. Superb suites.  The hotel has a tennis court, bar, pool, billiard room, piano bar, Spa.
Open:
From April until October.