Amore OP2: Charming Beach Hotel in Oligastro Marina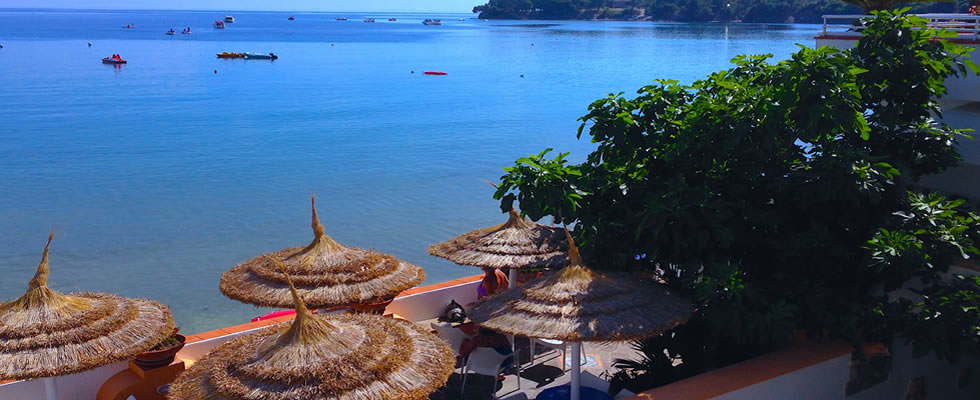 Venue Location:
The Hotel has eight charming rooms including seven doubles and a family and is situated on the upper floors with access to a large terrace that overlooks the sea and the beautiful landscape of Ogliastro Marina.
The view from the terraces and bedrooms envelop guests: watch the sunset and the sunrise that are lost in the sea, hear the gentle lapping of the gentle waves , feel the warmth of the breeze that caresses your hair bringing with it the scent of plants of the Mediterranean vegetation .
Wedding Reception & Banquets:
This small beach front hotel is a wonderful option for small intimate informal weddings for maximum 30/40 persons.
The Quaint Church for Catholic marriages is beside the hotel and also on the seafront so a truly magical combination for your beach front wedding in Italy.
Wedding Menus from:
Prices upon request
Pool:
NO seafront location
Capacity:
Only small events can be catered for up to 30 pax
Accommodation:
8 bedrooms
Music Permissions:
12 midnight, Local Laws apply