Amore T3: Romantic Borgo & Village with Spa and 2 pools near Poppi, Arezzo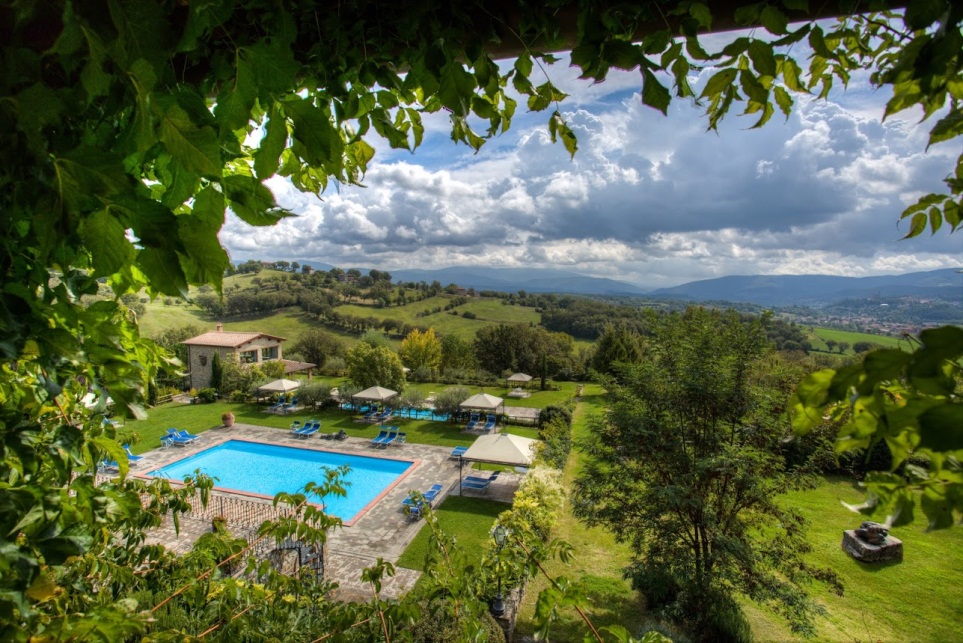 Venue Location:
This Borgo is a piece of paradise immersed between the green hills of Casentino, set on a landscape of incomparable beauty. A romantic and refined retreat, it encapsules the essence of the Tuscan countryside perfectly. Between its little streets and squares, you can rediscover unforgettable glimpses of country life whilst still being able to enjoy luxurious comfort.
The site, of 30 hectares, is composed of 4 exclusive villas and 16 self-catering suites, making sure there is something for everyone.
The two panoramic swimming pools, the spa, the large lake with solarium, sport fields, fitness activities and art paths will give you a unique holiday experience. A wedding or event and holiday in harmony with nature, at the foot of the National Park of the Casentinesi Forest.
Wedding Ceremony:
Catholic Wedding ceremonies can be celebrated in the Church in Poppi a quaint and romantic Tuscan Village. Symbolic ceremonies are allowed in one of the halls of the venue, in the court or in one of the gardens.   . If a civil wedding ceremony is preferred it can take place in the Comune di Poppi.
Wedding Banquet & Reception:
The aperitif can follow in the restaurant garden while dinner generally takes place in the impressive court. Outdoors there is room for approx 200 guests. The arched hall on the first floor is also available for banquets in case of bad weather conditions and can hold approx 150 guestsFor your wedding reception and party you can choose between a buffet or a served dinner.
Music permission:
Late party options available upon request
Accommodation:
The Borgo has 16 apartments on site with 35 bedrooms + bathrooms and can accommodate more than 70 guests  and more with added sofa beds. In addition in another property they own 5 km away there is additional guest accommodation if required.
Open:
All Year Round