Amore T5: Romantic 18th Century Castello in Chianti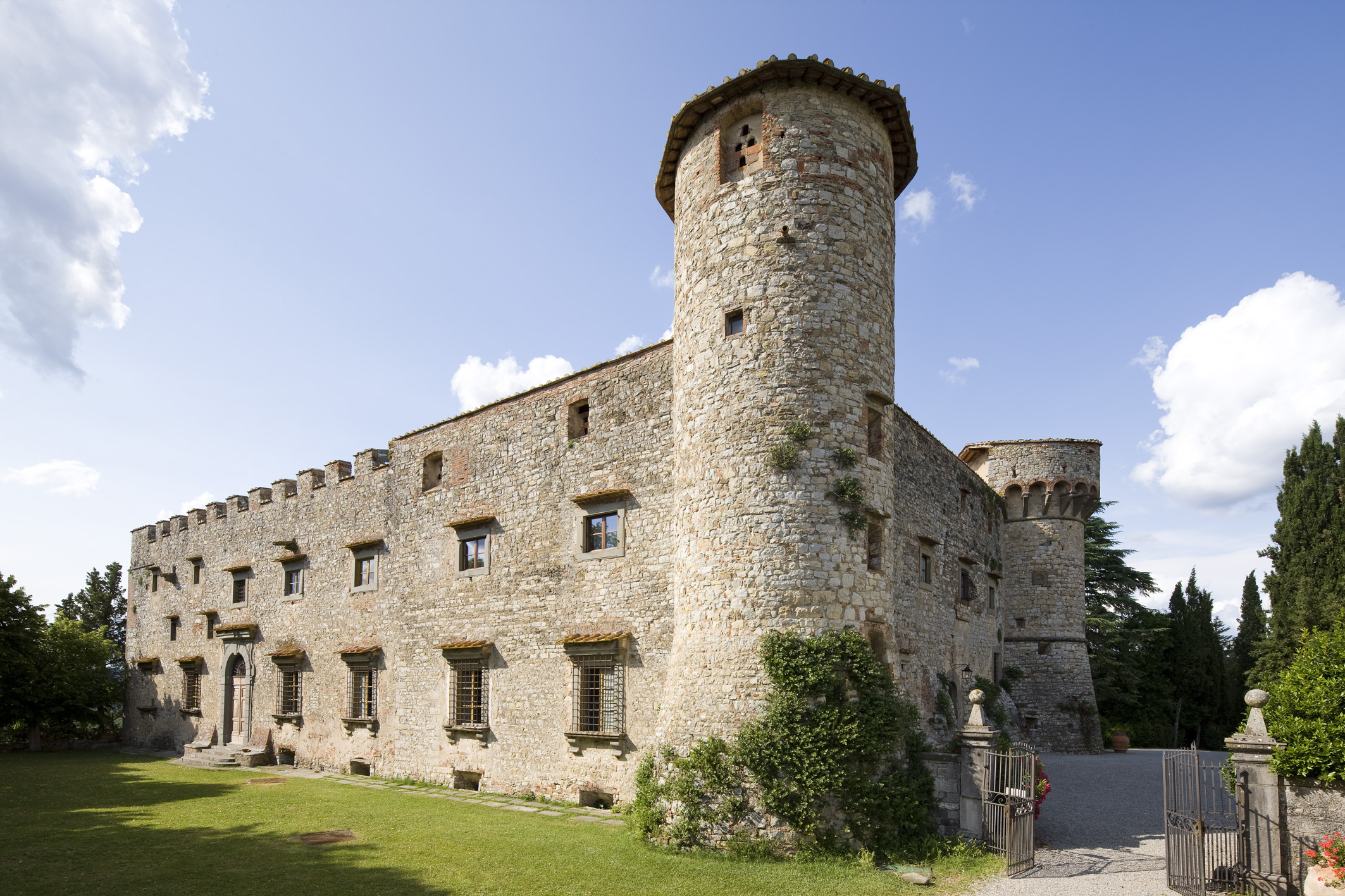 Venue Description:
The imposing Castle stands in the heart of Chianti Classico, not far from the boundary between the ancient Republics of Siena and Florence, about 1 km from Gaiole in Chianti. Today the Castle still has its massive 15th century fortifications with an imposing cylindrical tower built as protection against artillery fire. However, there is also the aristocratic grace of the villa nobile, with its sequence of furnished and decorated rooms, and an unparalleled 18th century theatre.
Wedding Ceremony:
For religious or symbolic weddings there is a small private chapel overlooking the square opposite the Castle. For a larger number of guests there is a Romanesque Parish Church of Santa Maria in Spaltenna. Immersed in splendid natural scenery, it is only 2 km from the Castle. The church dates back to the year 1000! Symbolic ceremonies can be arranged in the beautiful gardens of the Castello.
Wedding Banquet & Reception:
Wedding or event celebrations can be organized as each couple prefers such as an aperitif in the garden, lunch or dinner in the Castle and dancing in the Stables. Alternatively, you can choose to host an aperitif in the Castle, lunch or dinner in the Stables and then avail of the beautiful gardens for enjoying your party under the Tuscan sun. The Castello is suitable for large and small weddings up to 300 guests.
Music permission:
If you rent the entire property music can be played until late, local laws apply and subject to agreement with the venue.
Accommodation:
The Castello accommodates 58 guests in 9 bedrooms on bed and breakfast basis and 11 apartment son self-catering basis. The Castello has 2 pools, a wine shop, vineyard picnic area and woodlands.
Open:
April to October