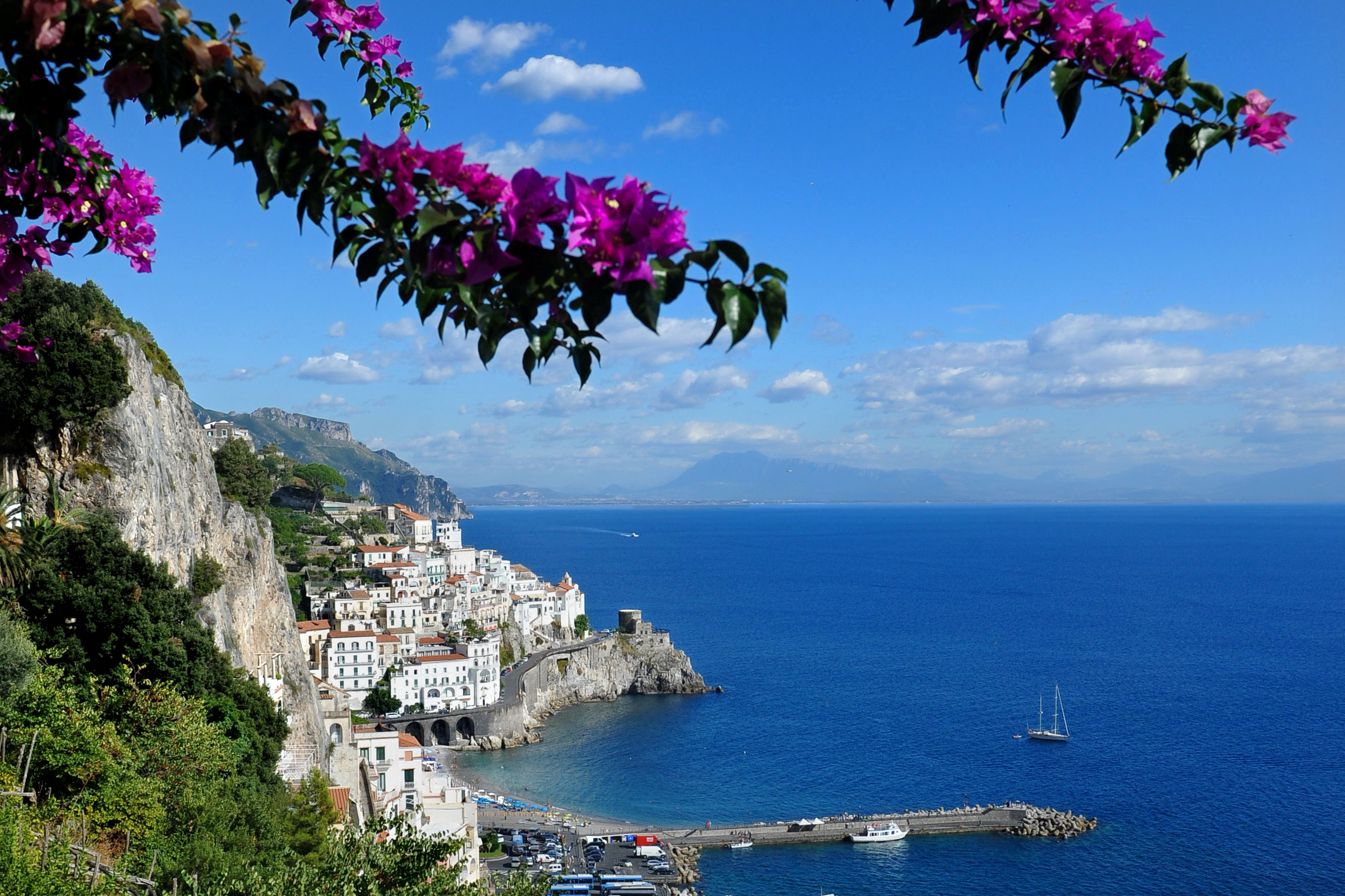 Amalfi is a very picturesque town, characterized by enchanting panoramic views and cliffs rising sheer from the sea: a real paradise with a gentle climate with delightful beaches. Amalfi is a perfect location for your wedding abroad as it offers exclusive venues for a romantic Italian wedding.
Whether you are planning a Civil, Catholic, or Symbolic wedding in Amalfi, Amore Weddings will be happy to design your memorable wedding in Italy. We can also arrange Vow Renewals upon request!
Civil Weddings in Amalfi:
Civil ceremonies in the town hall of Amalfi take place in the beautiful Salone Morelli containing important documents and furnishing of the Maritime Republic of Amalfi. Ceremony is conducted in Italian by the Mayor or Civil registrar and translated by an English-speaking interpreter.
Catholic Weddings in Amalfi:
Catholic wedding ceremonies in Amalfi take place in the Cathedral (Duomo) of St. Andrew the Apostle whose remains are kept in the crypt. The actual Cathedral was constructed in 987 by Duke Mansone and extended in the 13th century by Cardinal Pietro Capuano. Its present façade, brilliant with mosaics, is in Moorish style. The Cathedral rises proudly at the top of steep steps that dominate a lively piazza and a beautiful 18th century fountain. Only Catholic weddings are permitted in the Cathedral and the ceremony itself is performed in Italian and translated by an English-speaking Interpreter. It is conducted by the Priest of Amalfi. Music permitted: Choir and organist.
Catholic Weddings in Amalfi – Private Chapel
This lovely chapel is annexed to a former monastery founded by St. Francis of Assissi in 1222.
Catholic weddings can be celebrated in this historical and intimate church and it is ideal for private, secluded ceremonies for up to 90 guests. As is the case of the Cathedral, the ceremony is celebrated by the Parish Priest of Amalfi assisted by an interpreter if required. Music available: organist, violinist and choir.