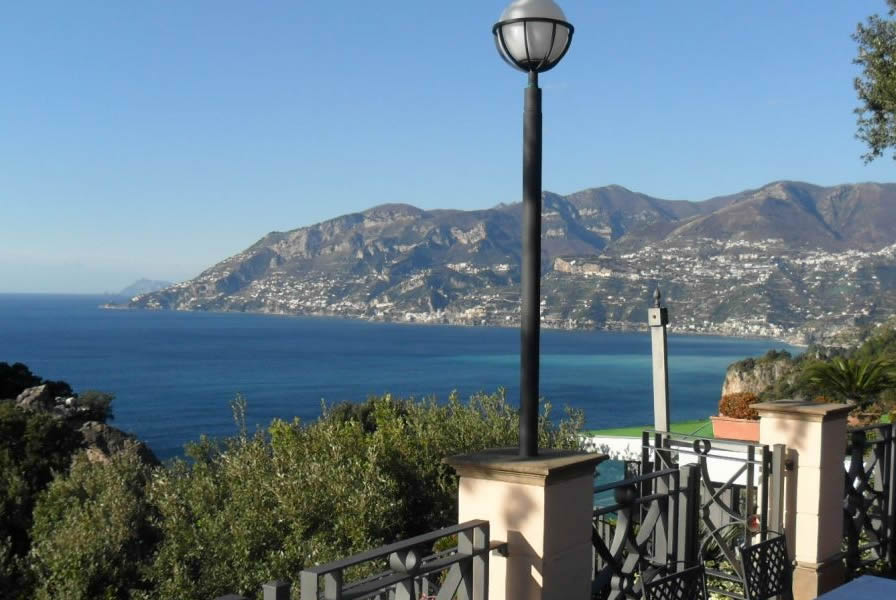 Sheer rugged cliffs and sparkling azure waters, quaint and colorful towns and glorious citrus groves are just some of the striking hallmarks of this fairytale corner of Italy.
The splendid views and the superb food of this dramatic coastal region can be enjoyed from the terraces and gardens of splendid villas and luxury hotels, in addition to more informal venues such as a meal on the terrace of a family run restaurant.
The most suitable time of year for weddings in this region is between April and November but it can also be an enchanting location for a winter wedding also.
The closest airport is Naples about 1 hour 15 minutes drive but it can also be accessed via Rome which is approximately 3 hours away via car/bus. There is an excellent rail system and high sped trains run from Rome to Naples and Naples to Sorrento and Salerno.
Catholic and Civil ceremonies can be performed in Maiori. The main Church is Santa Maria a Mare dedicated to the Maddona. The town hall, Palazzo Mezzacapo has a wonderful garden Terrace for outdoor civil ceremonies.