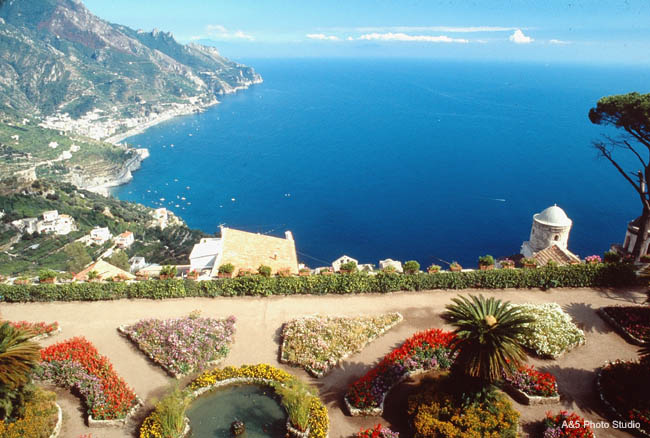 Weddings in Ravello
This beautiful floral village appears to hang (1100ft) above the Tyrrhenian Sea below and the celestial sky. It has attracted artists, writers and celebrities for years.
The awe inspiring views have a dramatic backdrop of the Lattari Mountains dotted with villages and ancient watch towers and the endless stretch of rugged coastline which dips steeply into the wide expanse of deep blue sea.
Catholic & Civil Weddings in Ravello
Civil weddings in Ravello are performed in an intimate and secluded 12th century palace in the "Sala dei Matrimoni", a small, simple yet elegant hall. Catholic weddings can be celebrated at the Duomo of Ravello in addition to a number of other pretty churches in Ravello.